Fishing News
Written by Recreational Fishing Alliance
Tuesday, 14 December 2010 16:07
Budget Committee Sends S1122/A823 For Full Senate Vote As Early As 12/20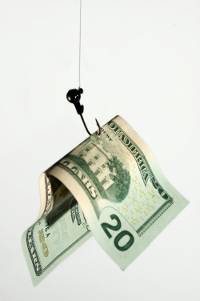 December 14, 2010 - This morning in Committee Room 4 on the 1st floor of the State House Annex in Trenton, the Senate Budget and Appropriations Committee voted unanimously to send S1122 (and its Assembly companion bill A823) to the Senate for a full vote.  According to the Recreational Fishing Alliance (RFA), the committee's vote today means the Senate could vote on New Jersey's saltwater registry bill as early as December 20.
According RFA Executive Director Jim Donofrio who testified before the committee in support of the legislation, all eleven Senate committee members who heard statements today from both sides easlily saw the fiscal benefits of the legislation and found complete consensus with regard to the merits of the bills.  
"The legislators who have supported the free registry have made it very clear that there's no place for a saltwater fee in New Jersey," Donofrio said.  "It's quite obvious that the Senators and Assembly representatives from various committees are in unanimous consent that a free saltwater registry is the way to move forward at this time, and we're very thankful for the democratic process," he added.
Sponsored by Sen. Jeff Van Drew (D-Cape May) and Sen. Jennifer Beck (R-Red Bank), S1122 would require the New Jersey Department of Environmental Protection (DEP) to maintain a free annual saltwater registry program to meet the new federal mandate for data collection, allowing New Jersey's coastal fishermen to avoid paying a $15 federal registration fee beginning January 1.  The bill was approved unanimously in the Senate Environment Committee last week.

Read more...
Written by Gary Cuputi

Thursday, 09 December 2010 11:41

Just got a call from Jim Hutchinson from the RFA. He was in Trenton at the Senate committee hearing this morning with Jim Donofrio. Senator Smith finally bowing to pressure put the free angler registry legislation up for a committee vote and it passed unanimously with only Senator Smith abstaining!

Senator Van Drew provided extremely well documented testimony detailing the importance of recreational saltwater fishing to the state, the millions it generated in tax revenue, the money the state receives from the federal Wallop-Breaux Funds and how it is designated and how important fishing is to the shore area and overall state economy. He hit every salient point perfectly and backed it up with the facts putting everyone on the committee at ease with the decision to support the legislation.

Hutch and Jim Donofrio asked me to extend to all of you who wrote, emailed and called your State Senators and those who took time to attend today's meeting in Trenton a BIG THANK YOU!

We are facing so many issues that are aimed at destroying recreational fishing in saltwater and when we pull together we can get things done.

The legislation is slated for a floor vote in the Senate before the end of the year, where it is expect to pass handily. If one of your representatives is on the committee, call their office and thank them for their actions today. If not, call you state senator and tell them to vote for the legislation when it comes to the floor next week.

Written by Jim Hutchinson, Jr.

Monday, 29 November 2010 12:15
RFA-NJ ACTION ALERT - ANGLERS URGED TO SUPPORT S1122


November 29, 2010 - Starting January 1, saltwater fishermen in New Jersey will be required to pay $15 to the federal government in order to fish upon state coastal waters.  To avoid the fee, New Jersey need only pass Senate Bill number S1122 which is now resting in the Senate Environment Committee chaired by Piscataway Democrat Senator Robert Smith.  An Assembly version (A823) has already passed (54-16) which would allow the state to apply for "exempted state designation from the federal registration requirements" and would require the New Jersey Department of Environmental Protection (DEP) to maintain a free annual registry program to meet the new federal mandate for data collection. 

Surfcasters, boaters, tackle shops, party and charter boat captains, marina owners, and livery operators up and down the Jersey Shore have openly supported S1122, and the Recreational Fishing Alliance (RFA) and our allies in the coastal community have spent three years pushing to get this registry legislation passed on their behalf.  In recent months, we've met with a number of legislators including both Senators and Assembly representatives, and have found there's overwhelming support in Trenton to get S1122 out of committee; RFA has even heard from the Governor's own staff on their commitment to fulfilling a campaign pledge to not implement any new taxes on New Jersey residents, which is precisely what a fee to fish will be.........


Read more...

Written by Ron Nuzzolo

Sunday, 14 November 2010 14:42

Massive sea swells continued to roll through the shore as high as twelve feet at Romer Shoals.  Big ocean swells stirred up plenty of bait fish and produced birds working on the surface making fall bass conditions picture perfect. Bass fishing remained steady from Romer  Shoals to Shark River Inlet if you had a strong stomach and waited for the tide changes. With good marks showing signs of fish, anglers roughed it out and picked away at keepers most of the week.

With all the bait in the water anglers are trying everything from trolling, cut baits, clams, eels and jigs, whatever it takes for one last shot at a fall trophy before wrapping it up for 2010.  Boats can be seen all along the shore line as boaters give it one more run  and a few more casts.  Bass should continue to hang around with the bait and as long as the weather holds up, we should see fish well into December. There is plenty of spearing and rain fish the bass are feeding on, this should support some really big fish to be caught.



 Art s Nice Catch aboard The Fisherman

Captain Ron's Fishermen has been waiting out the tide swings and patiently picking away at bass. Patrons have been coming home with some nice keepers and fighting shorts in between.  Captain Ron is sailing daily open boats for one last shot at a monster fall bass. Pick a day and give it one last cast.



Captain Carmine aboard the Island Girl III has been working a few spots along the Ambrose channel and Romer shoals with cut bunker.  Ron Sr., Richie and Captain Carmine have been picking bass up to thirty pounds. Anchored patiently and fighting through endless big dog fish and chopper blues to get to a few big fall bass has paid off for the crew. Captain Carmine said he will keep the boat in the water as long as the bass stick around and he can put a crew together.

Captain Mike aboard the Sea Hawk from Perth Amboy made a few inshore drops and found blackfish up to 8lbs. Captain Mike will sail daily for Black fish 7:30 am. The crew is on a mission to find big fish both on the in-shore and off shore wrecks.  If you?re looking for a good wreck trip for big black fish then give Captain Mike a call and pick a date.

Hopefully the big ocean swells will lie down this week and anglers will get another shot to get back on the fish before pulling the boats for the winter..........

 

 

 

Read more...

Written by Ron Nuzzolo

Sunday, 24 October 2010 14:47

NJ Bass fishing remains a hit or miss for some.  Big schools of bass are all along the shore and feeding heavily on rain fish and other small baits. With that much live bait in the water it makes it a challenge for a big old bass to take your bait. It?s all about being patient and improvising until something works.

Sandy Hook,

Captain Ron?s Fishermen

has been working hard chasing birds and finding bass up in the 20 to 30lb range. Dr. Sal made it two days in a row with the pool fish aboard the Fishermen with fish up to 26 lbs. Captain Ron is sailing daily for big bass. It should only get more intense as bigger fish move in to feast along our shoreline.

Brielle, Captain Jerry aboard the

Fish Monger

can?t sit still. If the bass bite is slow the crew immediately targets a different species. I bet Captain Jerry hates sitting in traffic.

With mostly blues on the jig the Fish Monger has been switching over to bottom fish and finding plenty of double header porgy action. Captain Jerry was able to put triple digit porgies in the box this week and keeping the action consistent for his patrons.  Another great week aboard the Fish Monger with a nice variety of porgies, fluke, sea bass, bonito, bluefish and of course striped bass.

Jim and James Monaghan from Spring Hill TN sporting their 30 lbs Striper, Caught on a NJ Charter.


Highlands, Captain Diane aboard

Lady Di II

Fishing charters had buddies Capt. Erwin and Paul out for a trophy bass hunt. Captain Diane immediately found the birds with bass breaking the surface. After a few shorts they managed to max out and troll up six nice keepers and back at the dock by lunch time.

It?s an amazing time of the year. Acers of bait fish along our shore and big bass and blues patrolling them make conditions perfect for all anglers to experience top water action. Taking a day off work is definitely worth a shot at these amazing fish.

Remember an angler means being courteous to other anglers from a boat or the surf. Give everyone elbow room, cutting across a school of fish or a fishing fleet only decreases the odds of catching  fish and defeats the purpose for everyone, it?s a big ocean give everyone room to fish......


Read more...
<< Start < Prev 1 2 3 4 5 6 7 8 9

10

Next > End >>


Page 10 of 18